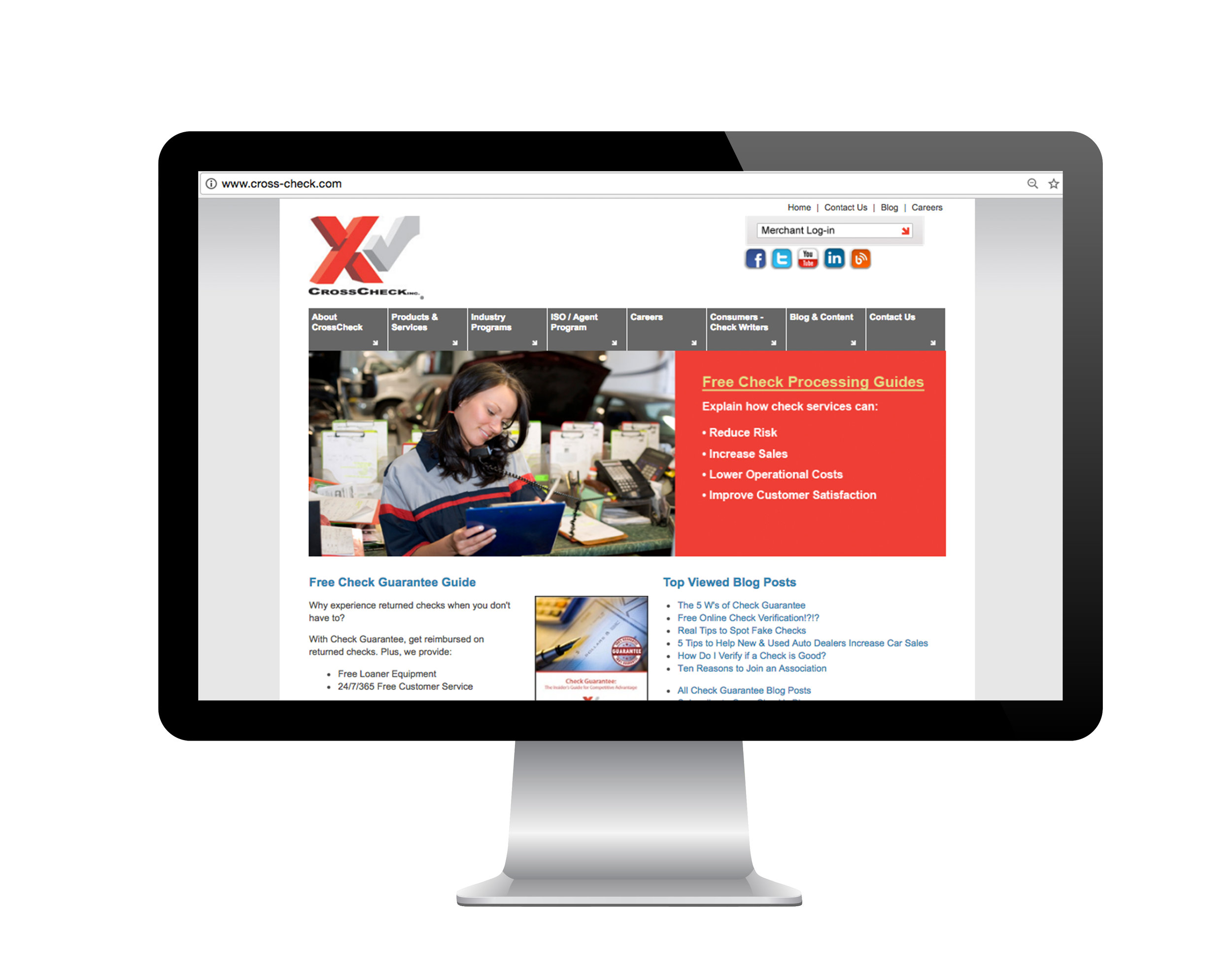 CrossCheck website
The CrossCheck website is hosted by HubSpot. This enables us to easily place blogs, update the career section and keep the site modern and fresh (I was not paid for this).
My main responsibility was to keep the slider on the home page updated. Whenever we attended a major trade show, we added a new slider. When I have free time I like to contribute a blog to the effort. I photographed and edited many of the photos on the website.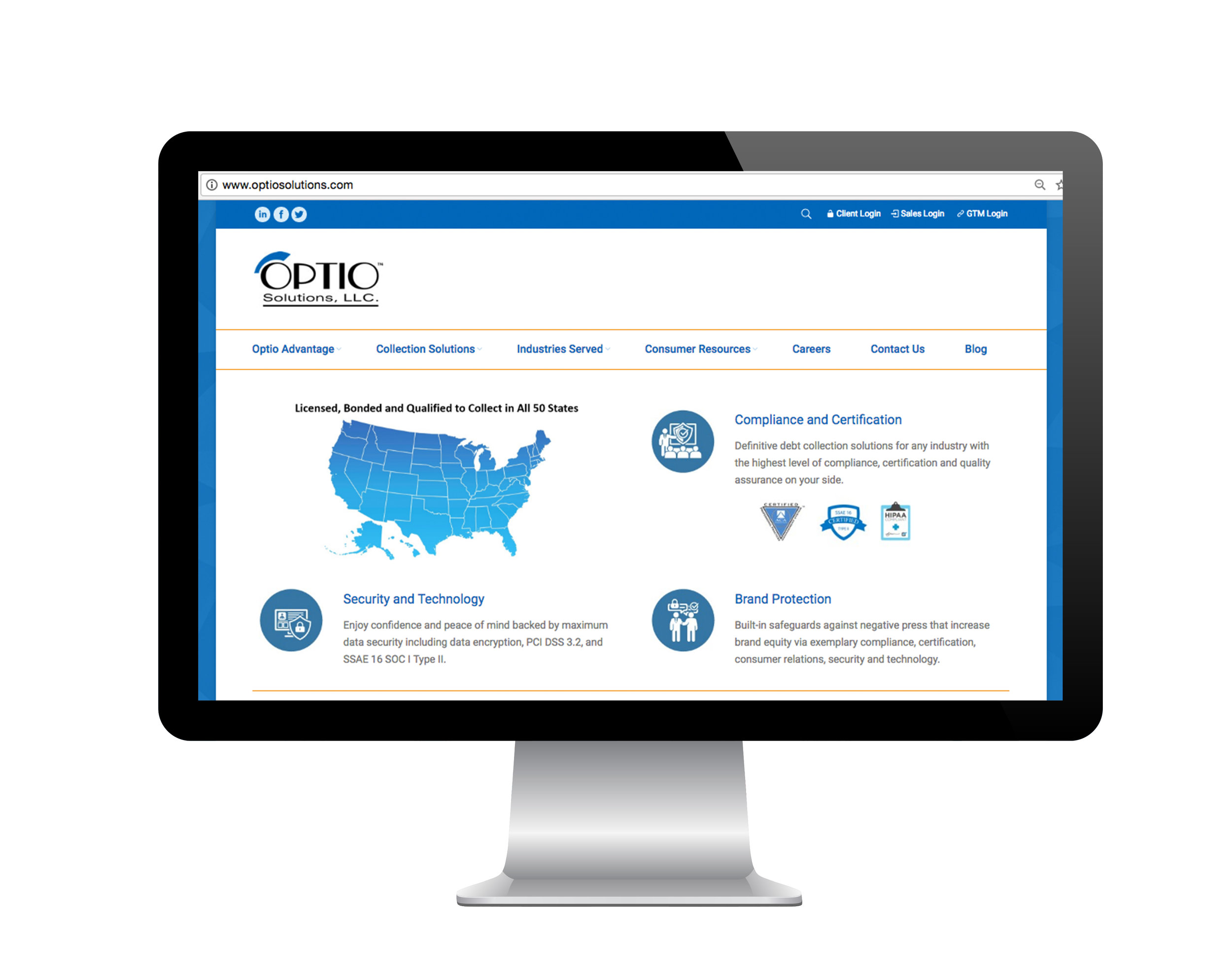 Optio Solutions WordPress Site
Optio Solutions is owned and operated by CrossCheck. The Optio website is constructed in WordPress.
My responsibilities are to photoshop the art and have them placed in the columns.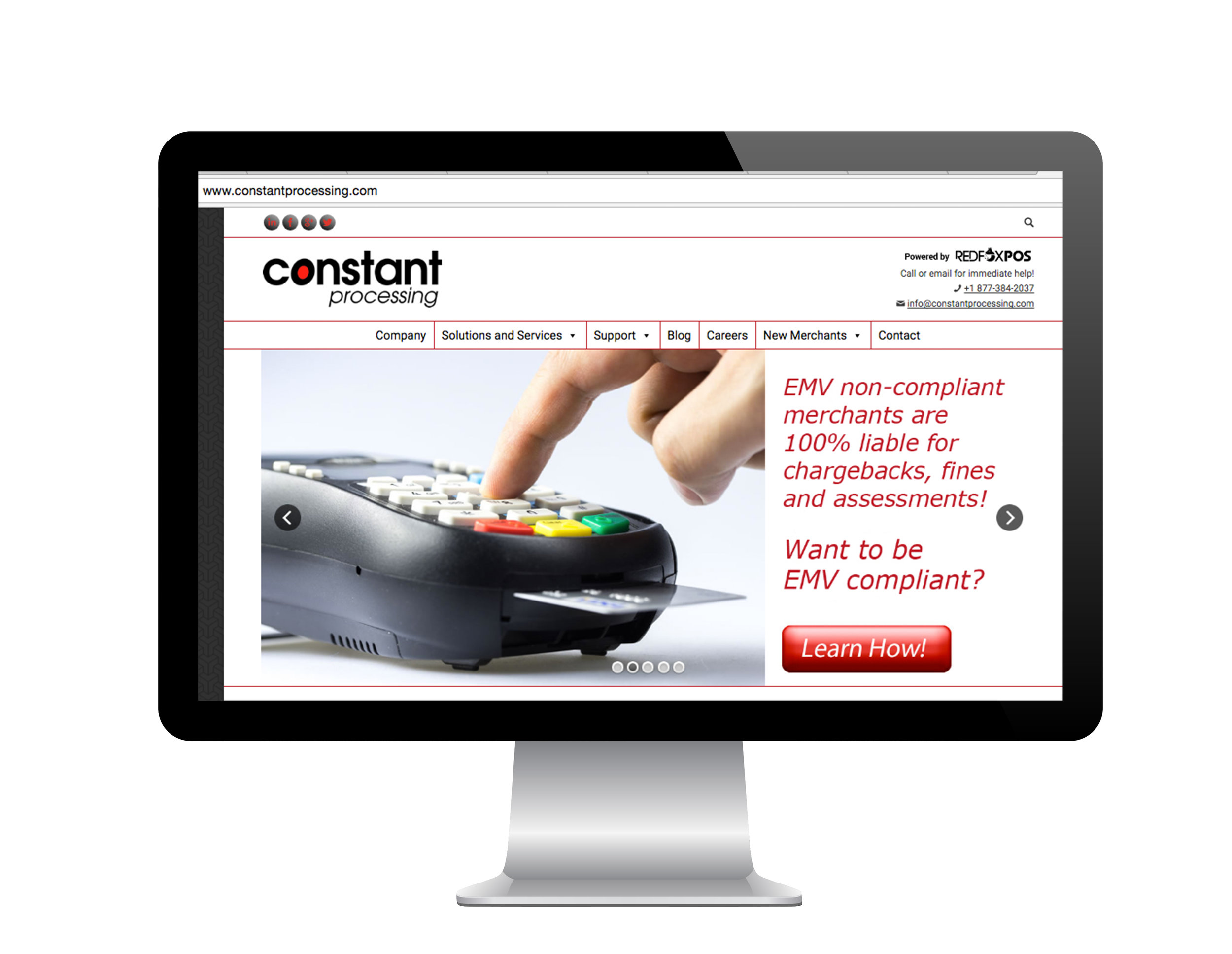 Constant Processing website
Constant Processing is also owned and operated by CrossCheck. The site was built in WordPress and I edit the slider when needed.
CrossCheck intranet HTML5 sites
This site was created for CrossCheck employees. There are two versions of this website, one for yes and one for no.
If the internal goals are met, the employees are rewarded with a casual dress day.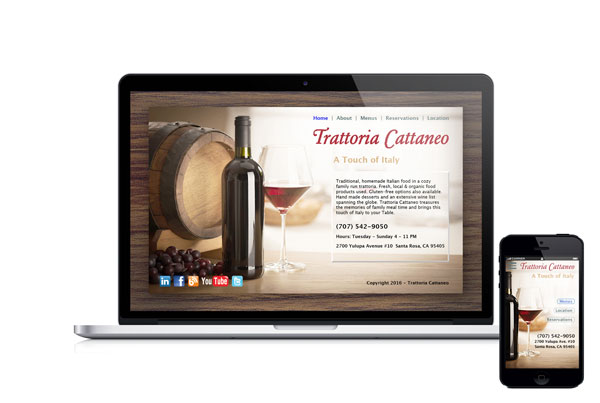 Trattoria Cattaneo site design
This is a design that I came up with for a good friend of mine who owns a fantastic restaurant in Santa Rosa. I built a site for them in 2009 which became outdated (I used Flash ... I admit it). This is more modern and easy on the eyes. It has not been published, I designed this presentation in Photoshop to show Riccardo Cattaneo and his wife Julie Cattaneo.